Spa Resort Järvisydän – spa day review
Porosalmentie 313, 58900 Rantasalmi, Eastern Finland
This post includes a review of our spa experience at Spa Resort Järvisydän, we did not stay at the hotel !
On our 2-day trip to the South Savo region in Finland, it was continuously raining. I read about this Spa on a tourist brochure and decided it's going to be a spa day. A quick look at their website and seeing that they have the Nordic ecolabel – we thought it was a good choice!
Getting There
Järvisydän Spa & Hotel is located in the Porosalmi area, about 40 minutes from Savonlinna by road and the easiest way to get there is by car. There are no bus stops within 3km. The drive was very pleasant and the road was surrounded by forest and lake views.
Upon arriving, the eco lodges are visible and we could see that there were different types of accommodation. We parked at the free parking and headed to the Spa building. Tickets for an adult are priced at 30€ and the spa is open Mon-Thu 10-20, Fri-Sat 10-21, Sun 10-18.
You can book a stay at the resort via Booking.com here: Spa Resort Järvisydän*
The Spa
Entrance after 6pm is only for adults, which is a preferable time if you're not with kids. Found out that there is free coffee/tea and snacks at the Spa's bar!
Inside the spa – I loved the ambience, in line with the theme of the resort – earthy wooden and rocky interiors. The shower rooms were cosy and neat. The lighting was dim which was relaxing. There is the central pool, a whirlpool, a couple of kid pools at the side as well as outdoor pools, a salt room and a silent room. The day spa offers different treatments and massages that need to be booked in advance.
The saunas
There are 5 special saunas – stone, steam, infrared, hammam saunas and the sauna with a view on the balcony. The saunas are mixed, for everyone, and we need to keep our swimsuits on all the time. Climb a set of stairs on the left side of the spa and head out, there's a large sauna with glass windows on top of a boulder. A flight to stairs that leads to the lake, which I dared to dip in twice and ran back to the sauna. I think it was our favourite sauna ever!
A plus point of this spa was that snacks were included in the price, which spas usually don't offer. What's more – the snack was actually a delicious fruits and nuts platter that you can pick with some black tea at the bar. You can purchase other drinks at an additional cost.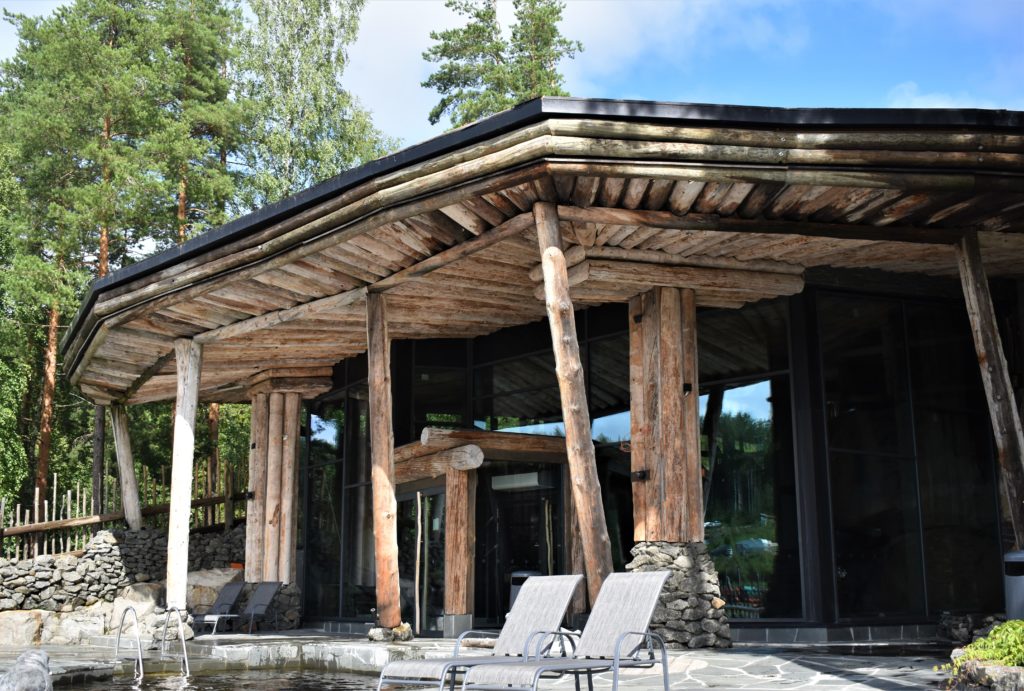 Järvisydän Spa Resort
It wasn't a warm or sunny day, the lakeside was refreshing and after going back to sauna and showering up, we felt totally relaxed. My favourite spa experience in Finland!
The good things about Järvisydän Spa:
Sauna with a view! Large sauna with glass windows
Access to the lake
Earthy ambience and dim lighting
Eco-friendly materials and products
Relatively small spa area with cosy saunas
Healthy snack included in price
Towel included
Spa is in a separate building from hotel
Surrounded by nature
We continued to the resort's restaurant for lunch after this.
Where we had lunch
A tavern like Savonian restaurant serves up some local and seasonal dishes with a salad buffet, a bistro lunch menu and, not sure why, a menu with pizzas and burgers. The menu didn't clearly mention vegan but listed all the ingredients used in dishes.
We asked the staff directly for the vegan mains and they actually had one on the lunch menu. It certainly would be more environment friendly if they offered fully plant-based dishes without needing to shoot local wildlife or pull out fish (the main food of the endangered Saimaa ringed seal) from the lake.
As we waited for our main dish to be served, we helped ourselves to the salad buffet. I somehow had the idea that the main food was going to be soup and piled my plate with lots of salad, warm roasted veggies and bread. It turned out that the main dish was a proper meal consisting of crispy tofu blocks, boiled potatoes and grilled veggies. It was a struggle to finish everything.
Other things to do
A notable place to visit while you're at Järvisydän is the wooden logs village – HakoApaja. The logs here have all been carried out from the lake. It's open to public only in the month of July and can otherwise be booked for private events. The café with a view is very nice and we could visit the terrace if we purchase something.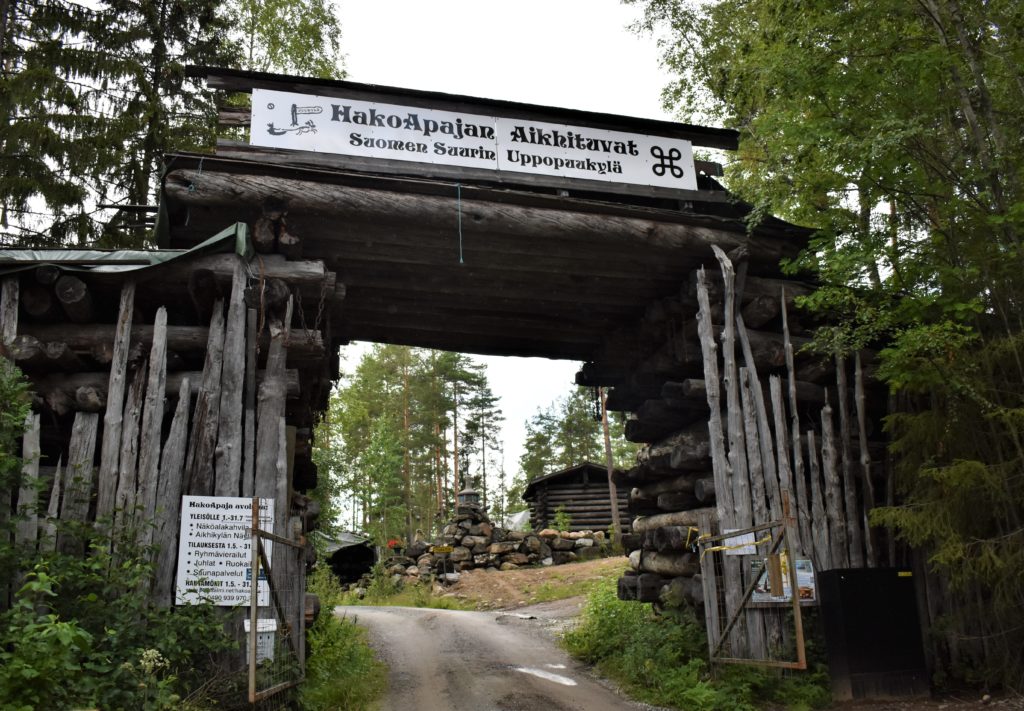 When we asked for any vegan snacks, there was a vegan blueberry pie just made and waiting for us – what a surprise! Couldn't resist it, even though I had just stuffed myself for lunch. And it was delicious!
A lovely end to our spa day!
.
.
---
Our favourite dining and travel planning resources:
*affiliate link
---
Last updated on August 19th, 2023